"But straightway Jesus spake unto them, saying, Be of good cheer.."
S.M.I.L.E!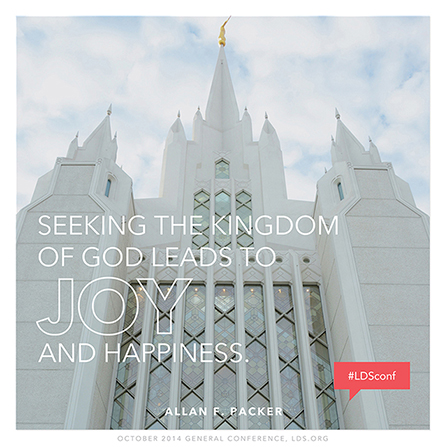 While teaching an investigator he apologized to us for talking about the feelings and/or "energy" that he notices then we teach him and about life in general. We told him that we enjoy hearing he's prospective. In fact, we love it more than most other people because he is willing to put "logic" aside and actually feel if it's right. He then said something very profaned to me. He said that he used to be very logical but he realized that what truly matters is his happiness.
What is the purpose of the Gospel? The purpose of the Gospel is to help us focus on what truly matters.. Our happiness! "
O, my beloved brethren, remember the awfulness in transgressing against that Holy God, and also the awfulness of yielding to the enticings of that cunning one. Remember, to be carnally-minded is death, and to be spiritually-minded is life eternal."
(2 Nephi 9:39)
In a missionary meeting I said that we need to smile and be happy because we are living The Gospel of Jesus Christ we are sharing the the message of the Savior. Which comes from our Heavenly Father's plan for our happiness.
Jesus said "..
ye shall sit down in the kingdom of my Father; yea, your joy shall be full, even as the Father hath given me fullness of joy; and ye shall be even as I and I am even as the Father
..
"
(3 Nephi 28:10)
S
piritually
M
inded
I
s
L
ife
E
ternal